Applying For A Personal Loan
January 16th, 2019 by Jon B. Harris
Home > Loans > Loan Article > Apply For A Personal Loan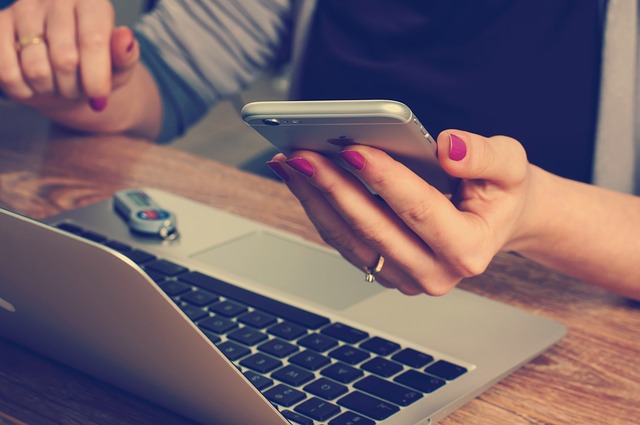 If you are looking to request a personal loan but are overwhelmed or just not sure where to start, here are some tips we put together to help you. First you want to review your credit score then research your options based on your level of credit. Then complete your loan request application.
Yup, that pretty much it— you can even get funded in as little as one business day when you apply for a loan online — but there's a lot to keep in mind when applying for a loan, especially when you're doing it online. As with anything online you must be careful of fraudulent sites set up to steal personal information, so be sure the loan website is legitimate before completing your info. You don't want to become a victim of identity theft.
Consolidate Credit Cards

New Vehicle Purchase

Pay late bills

Pay off medical expenses

Legal Fees
Home Improvements/Repairs

School Expense




Vacations




Wedding Expenses

New Born Expenses
A personal loan is a loan from $1,000 to as much as $50,000, where the borrower agrees to pay a predetermined monthly payment at a set interest rate for a certain period of time, usually 24-72 months depending on the agreed terms between you and the lender. There are two types for which you can apply: A secured personal loan and an unsecured loan.
A secured loan uses collateral, such as owned property or a car title, to back up the financing. An unsecured personal loan is not backed by collateral and terms are based upon several qualifying factors such as, but not limited to, income, paycheck frequency, length of employment, past loan history. Qualifying terms vary from lender to lender..
The cost of these products vary widely, and while you may see annual percentage rates (APRs) as low as 4%, average APRs can run much higher. One peer-to-peer marketplace, as an example, listed the average interest rate on its 36-month personal loan at 11.37% during the second quarter of 2016. But interest rates can vary ranging from 5.99% to 35.89%.
Here are just a couple reasons for taking out a personal loan:
And here are some ways to get the better rates.
Personal Loan for Debt Consolidation
A common reason for taking out a personal loan is for debt consolidation.
A personal loan is a feasible solution for debt consolidation if you have significant debt, but is not too out of control. When used for a moderate amount of debt, a personal loan for debt consolidation may be a logical solution and you may save some money when it comes to interest.
However, you will want to control your spending so that the debt gets paid instead of accruing more because you suddenly have access to a lump sum of funds due to the personal loan. Make your personal loan is used as intended and make the payments on time.
Step 1: Check Your Credit
Starting your unsecured personal loan process, you should check your credit and credit history. Because you qualifying for a personal loan will depend upon your creditworthiness. You interest rate will also rely on your credit as well.
You obtain your credit by checking your credit score. You can get your free credit report with National Credit.
Step 2: Research Before You Apply
Every time you apply for a personal loan, it triggers an inquiry into your credit, and this nudges down your credit score a little bit.
So it is important to check your score and apply for the options available to your credit level. TheLendingSuite.com provides you with one application that will match you with a lender willing to lend to you with out effecting your credit score. This allows you to pre-qualify with over 600 lenders at once.
You can ask lenders in advance about the minimum credit score that they require for personal loans. Some lenders will even list this information on their websites.
Step 3: Get Everything You Need for the Loan Application
In addition your credit score, a potential lender will want to check your annual income as well as your debt-to-income ratio.
Other details you are likely to have to share on a loan application include your monthly housing payment, whether you rent or own your primary residence, the name of your employer and how long you've worked there.
Having this information at the ready can help to speed up the process of applying for a personal loan, whether in person or online.
Select your credit level to get started below & get matched with a lender available to you today…
Tabitha A. Susa contributed to this article.
*Loan approvals are not guaranteed. Rates rely on credit worthiness and various other determining factors.
Pre-qualifying through TheLendingSuite.com website will not impact you score, but lenders may want a hard pull as final determining factor.

Find Your Personal Loan
How Much Do You Need?
Representative Repayment Examples
Provided by:
A 2 year loan of $5000 with a max APR of 12.99% would result in 24 scheduled monthly payments of $238. Total amount of loan re-paid would be $5,704. Total Interest paid would be $704.
A 3 year loan of $6,000 with a 5.99% APR would result in 36 scheduled payments of $186. Total amount of loan re-paid would be $6,696. Total interest paid would be $696.
A 5 year loan of $10,000 with a 5.99% APR would result in 60 scheduled monthly payments of $193. Total amount of loan re-paid would be $11,580. Total interest paid would be $1,580
Lenders offer flexible repayment terms in multiple installments. If you feel the need to pay off your loan sooner you may do so with out any fees or penalties.
Our lenders give you as much as 72 months to repay your loan.
View Terms Below:
Lending Period: 24 months to 72 months
Payment Options: Once to Twice a month
Maximum APR: APR range from 4.99%-34.99%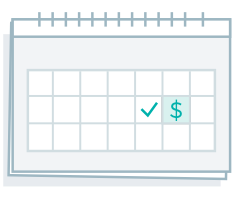 Copyright TheLendingSuite.com 2015-2018
contact@thelendingsuite.com
2885 Sanford Ave SW #42543
Grandville, MI 49418 United States